What are the best ways to transform your organization's culture from focusing on innovations to becoming innovative?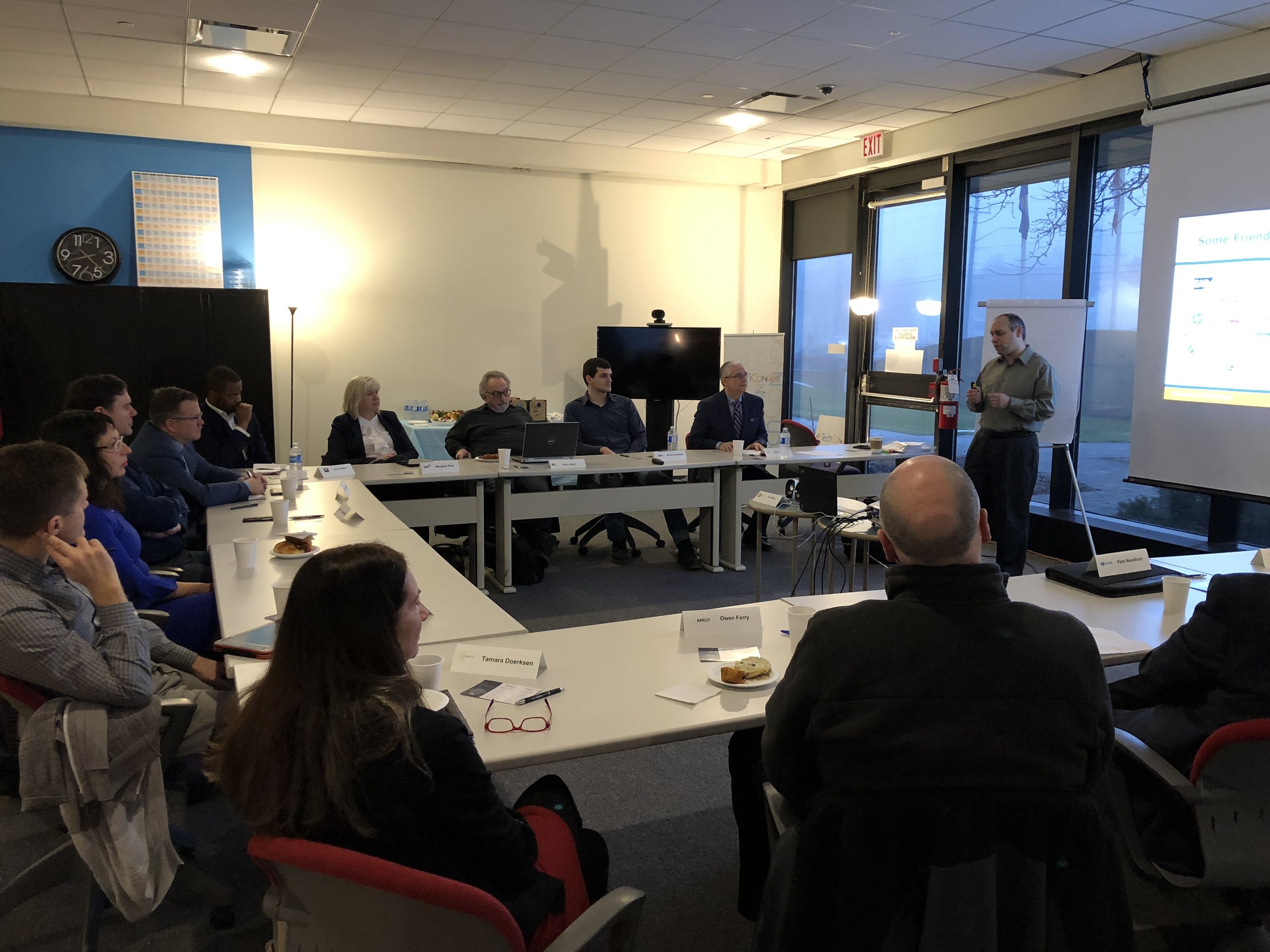 Connectiv Innovation was delighted to be asked to partner with TechConnex to facilitate a six-part Innovation Peer Group series. The sold-out event opened its doors to more than 40 senior executives to discuss key aspects of Innovation Leadership.
The event featured two industry thought leaders: Yoni Stern - a senior consultant and renowned practitioner of Systematic Inventive Thinking (SIT) who was kind enough to join us from Tel Aviv, and Marguerite McLeod-Fleming, the President and Founder of Innovation Culture Group. The session was facilitated by Jonathan Landon, Connectiv's President and Founder.
This blog will highlight key learnings from Yoni's workshop and discussion with the audience and our next blog will focus on Marguerite's topics.
One of the most important aspects of SIT's methodology is their focus on innovation architecture. "Having an innovation architecture is key to helping your organization become more innovative."
Yoni outlined the five-key pillars of SIT's approach to building an innovation architecture:
Innovation objectives – your innovation objectives need to be tightly coupled with the strategy of your organization and how success will be measured. Often at this point, the discussion of defining innovation arises. Throughout the Peer Group, we used SIT's definition of innovation which deserves to stand out on its own.
Innovation = Thinking and acting differently in a useful way
Yoni encouraged the group "To successfully accomplish innovation, all parts of your organization need to become more innovative. This does not mean everyone needs to focus on this (that would result in chaos!) rather, that all the core business processes within your organization should be assigned innovation objectives that are aligned with the organization's strategy".
Innovation building blocks – to be successful, an innovation model must be built on a solid foundation of results, skills, and structures. Defining specific and tangible innovation outcomes, giving individuals and teams the skillsets and support they need to think differently, and putting the right structures and organizational processes in place will foster and sustain the culture and practice of innovation.
Innovation plan - implementing an innovation program will enhance the ongoing adoption and integration of an innovation culture in your organization. Organizations need to develop a proof of concept to generate specific outcomes, ensure alignment with the organization's innovation objectives, and grow and nurture the innovation skills and practice needed for sustainability.
Innovation resources – to optimize innovation for the long term, you need innovation agents at all levels of the organization who can initiate the innovation process, "own" and promote ideas and gain cooperation to overcome innovation resistance. However, if individuals have "innovation" in their title, you will also need to manage the risk of others feeling innovation is no longer their responsibility.
Innovation metrics – to ensure innovation outcomes are achieved, you need to define what to measure. Examples of innovation metrics include Just Do It (JDI) and Business is Business (BIB). JDI measures attribute such as the number of ideas submitted into the organizational idea generation platform, whereas BIB has indicators such as customer satisfaction and contribution to operational excellence.
This clear, top-down innovation architecture establishes a framework for helping your organization become more innovative, the benefits of which will enhance productivity, refresh marketing, and most importantly meet customer needs. Innovation's rule of thumb is "don't do innovation but innovate in what you do."
To learn more about SIT please contact Marguerite Mcleod-Fleming at 416-526-0101 and mfleming@innovationculturegroup.com
Have you developed an effective innovation process architecture? Please share your experience and insights in how you approach and the result you achieve.